As technology evolves and society becomes more reliant on the internet, digital marketing has become an essential tool for modern businesses. By utilizing various online platforms and tactics, companies can reach a wider audience and engage with potential customers in ways never before possible. Here are some key digital marketing trends and strategies to keep in mind as we move forward into 2021:
Visual Content Is King
Humans are naturally drawn to visuals, which is why incorporating images and videos into your digital marketing is crucial. High-quality visual content catches the eye and can help tell your brand's story. One effective way to incorporate visual content into your marketing is through social media platforms such as Instagram, TikTok, and YouTube. These platforms enable businesses to showcase their products or services in a more dynamic and engaging way that resonates with users.
One advantage of using visual content is that it is easily shareable across platforms, which can help increase your brand's visibility on the internet. You can also optimize visual content for search engines by using relevant keywords in titles, descriptions, and alt tags. With the prevalence of visual content being shared online, you can leverage this trend to make your business more visible and attractive to potential customers.
Personalization and Automation
Personalization is another important digital marketing trend that offers significant value to consumers. By collecting customer data and providing personalized recommendations and offers, businesses can enhance customer experiences and drive sales. Automation can also help businesses manage their digital marketing efforts more effectively by streamlining processes and reducing manual tasks.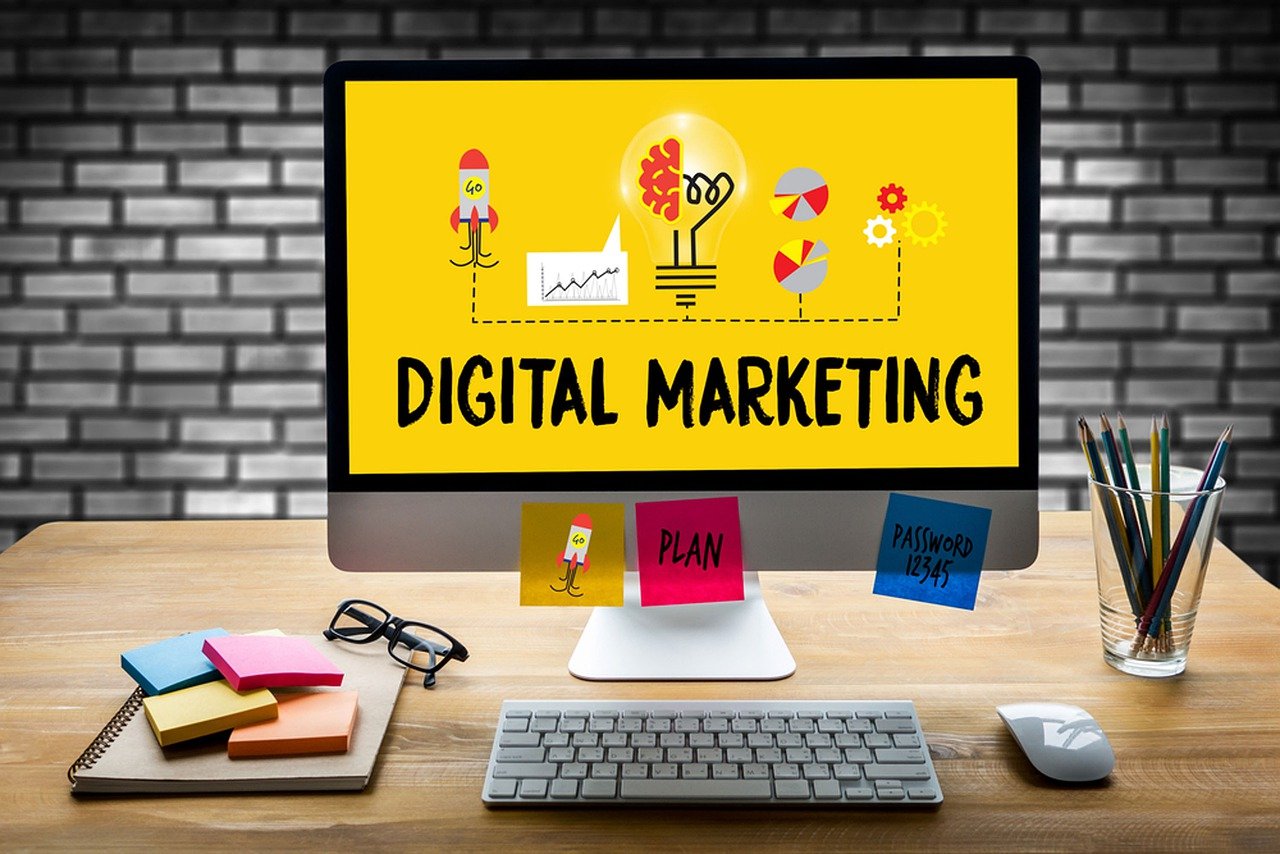 One way to personalize your marketing is by segmenting your audience based on demographic or behavioral data. This enables you to craft tailored messages that resonate with specific groups of people. Additionally, automated messaging and chatbots can answer customers' questions in real-time and provide assistance, which can help improve customer satisfaction and loyalty.
SEO and SEM
Search engine optimization (SEO) and search engine marketing (SEM) are two critical digital marketing tactics that can help boost your online visibility and reach. SEO is the process of optimizing your website for organic search by implementing keywords, metadata, and other elements that help search engines index and rank your site. SEM involves paid advertising campaigns, such as Google Ads, that can help drive website traffic and conversions.
By combining SEO and SEM, businesses can create a comprehensive digital marketing strategy that targets both organic and paid traffic. This approach enables businesses to attract visitors who are already interested in their products or services, which can help increase conversion rates and drive sales. Additionally, keyword research and analysis can help businesses understand their target audience better and craft more effective messages.
Social Media Marketing
Social media marketing is another key component of digital marketing, and its importance has only grown over the years. Social media platforms such as Facebook, Twitter, and LinkedIn offer businesses the opportunity to reach a massive audience and engage with potential customers in an interactive way. By using social media marketing, businesses can increase brand awareness, generate leads, and drive sales.
One way to leverage social media is by creating shareable content that resonates with your target audience. Whether it's infographics, videos, or blog posts, creating content that your followers will want to share can help increase your brand's visibility and reach. Influencer marketing is also a popular social media tactic that involves partnering with individuals who have a large following to promote your brand or product.
Email Marketing
Email marketing may be one of the oldest digital marketing tactics, but it's still an effective way to engage with customers and prospects. Email marketing campaigns can be tailored to specific segments of your audience and can deliver content that is personalized and relevant to their needs. By providing valuable information, promotions, or offers, businesses can keep customers informed and engaged.
Whether you're launching a new product or service, promoting an event, or sharing company news, email marketing can help you stay top-of-mind with your customers. Automation tools can also streamline the process of sending personalized emails to your audience, saving you time and effort.
Final Thoughts
As the digital landscape continues to evolve, it's important for businesses to stay ahead of trends and incorporate new digital marketing strategies into their campaigns. By creating engaging visual content, personalizing messaging and automating processes, optimizing for SEO and SEM, leveraging social media, and implementing email marketing campaigns, businesses can better connect with potential customers and drive sales.
If you are looking for 10 Digital Marketing Myths You Need To Stop Believing | NewMedia Digital you've visit to the right web. We have 7 Images about 10 Digital Marketing Myths You Need To Stop Believing | NewMedia Digital like Spotlight on Digital Marketing – Social Media, How Digital Media Marketing transform Modern Businesses and also 5 Digital Marketing Trends That Will Rule 2021 | The Social Media Monthly. Here you go:
10 Digital Marketing Myths You Need To Stop Believing | NewMedia Digital
www.newmediadigital.com
digital marketing digitalmarketing
5 Digital Marketing Trends That Will Rule 2021 | The Social Media Monthly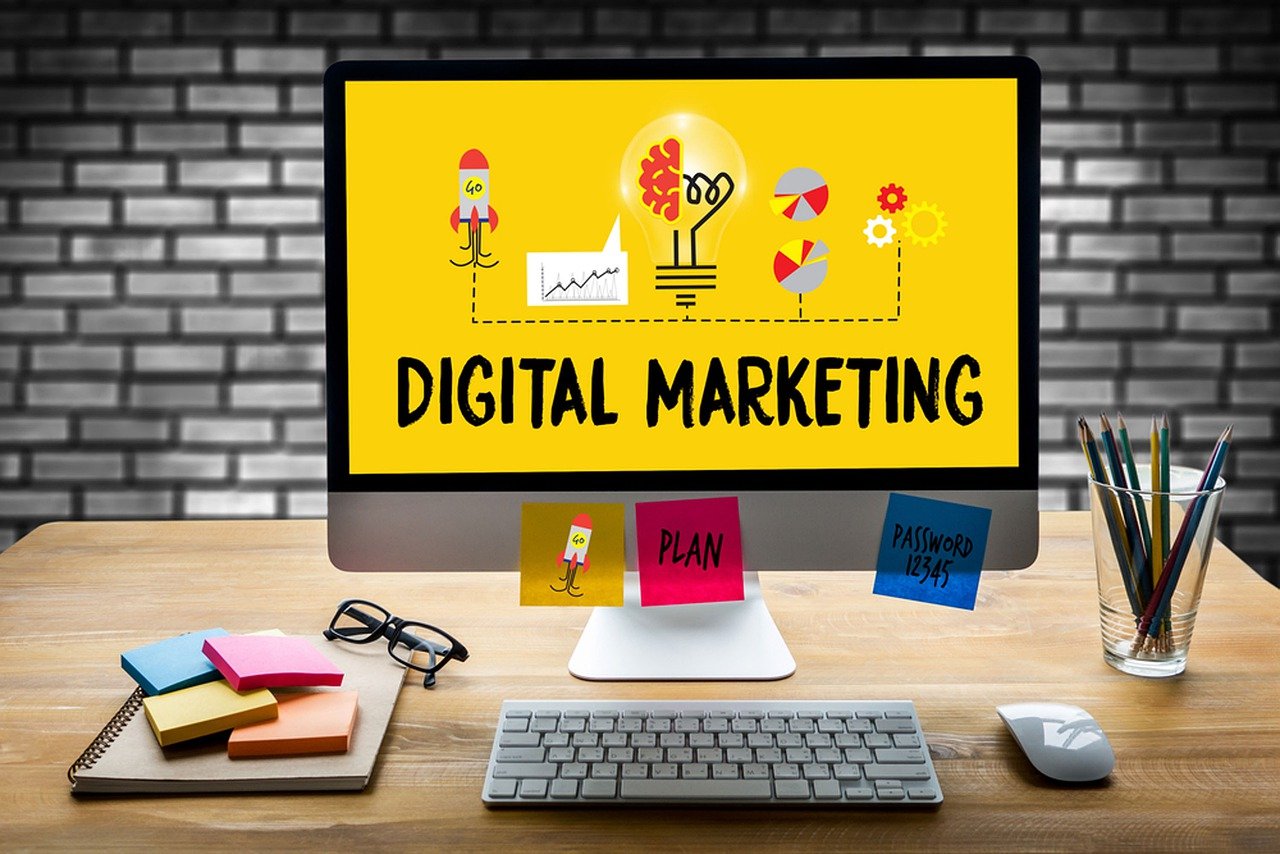 thesocialmediamonthly.com
ahmeed
Spotlight On Digital Marketing – Social Media
www.big-red-digital.com
digital marketing social
What Is Digital Marketing? Definition And Examples – Market Business News
marketbusinessnews.com
definition
Digital Modern Marketing Social Media And Artist Representation
www.atty-raeli.com
income passive marketing social digital laptop earn opportunities ways trends concept make monitor icons use computer utilize importance awesome visual
How Digital Media Marketing Transform Modern Businesses
www.digitalvidya.com
digital marketing types agency strategies fiverr components strategy company successful know things entrepreneurs businesses digitalvidya business source hiring must before
How Digital Media Marketing Transform Modern Businesses
www.digitalvidya.com
digital marketing transform businesses modern
How digital media marketing transform modern businesses. What is digital marketing? definition and examples. Income passive marketing social digital laptop earn opportunities ways trends concept make monitor icons use computer utilize importance awesome visual